14th Annual SF Salsa Festival Competition
Friday March 22, 2024 | 6-7PM
Invite your family and friends to come watch you dance your heart out!
*Competitors please send all music to sffestivalmusic@gmail.com. SEND by March 20th! Include your name(s) in the email and the division in which you are competing in the subject line. Thank you!*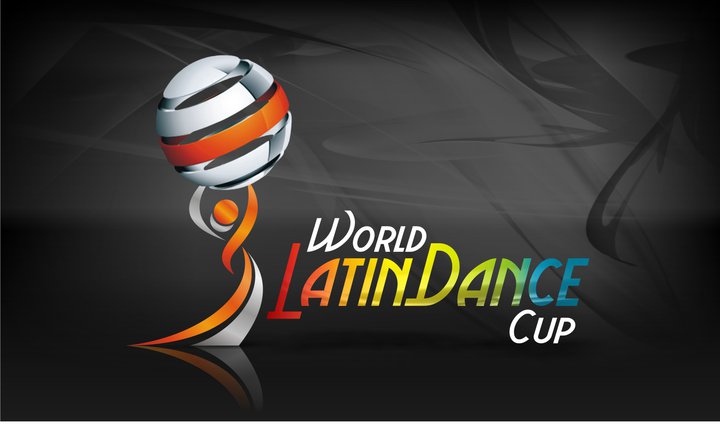 1st Place: Trophy + Qualification for World Latin Dance Cup!
2nd Place: Medals
3rd Place: Medals
For professional couple and pro-am couple divisions, first place will also be awarded a cash prize (ONLY if there is a minimum of 5 entries in the division).
Ensure your spot and compete for a chance to qualify for the World Latin Dance Cup.
Couple/Duo
Registration Fee: $50
Soloist Divisions
Registration Fee: $30
Team Divisions
Registration Fee: $25 per dancer
After March 15th price goes up $25 for each division and Team division is $35 per dancer.
IMPORTANT NOTE: All Competitors need to purchase a performers pass. Registration must be completed by March 20th.
6 pm SF Festival Competition (call time 5:30pm). There is no registration at the door.
Amateur
Amateur Salsa Couple
Amateur Bachata Couple
Amateur Soloist
Amateur Duo (Same Gender)
Amateur Salsa Team
Amateur Bachata Team
Amateur Ladies Team
Amateur Men's Team
Pro-Am
Pro-Am Salsa Couple
Pro-Am Bachata Couple
Semi Pro
Semi Pro Team
Semi Pro Ladies Team
Semi Pro Men's Team
Age Restricted
Pro-Am Over 75 Salsa Couple (combination of ages)
Over 75 Salsa Couple (combination of ages)
Over 75 Bachata Couple (combination of ages)
Over 50 Soloist
Professional
Professional Salsa Couple
Professional Bachata Couple
Professional Salsa Cabaret Couple
Professional Bachata Cabaret Couple
Professional Soloist
Professional Duo (Same Gender)
Professional Salsa Team
Professional Bachata Team
Professional Ladies Team
Professional Men's Team
*A team must be composed of 2 or more couples.*
PLEASE NOTE: If we don't have 3 or more competitors in the same division we will combine with the other division. For a division with a cash prize, it will only be awarded if there is a minimum of five (5) entries in the division. If you compete in an amateur division or a pro-am division as an amateur, you cannot also perform with a professional team.
Competitors are limited to two entries per division.
An exception to this rule exists for the pro-am couple divisions: professional dancers are allowed up to five entries in the pro-am couple divisions.
All choreographed routines must consist of 70% recognizable Salsa (or Bachata as specified by division) dancing and music; any other dance style is permitted for the remaining 30% of the routine. If a non-Salsa (or Bachata) style is incorporated into a competitor's routine, the music will need to be pre-approved by John and Liz Productions (before March 20, 2024) to ensure this limit is not exceeded.
Competitors must maintain their chosen Salsa or Bachata) rhythm (e.g., On 1, On 2) throughout their routine. Competitors can choose to break forward or backward as long as this is consistent throughout the routine.
The term "trick" is taken to include any lift, dip, drop, flare or other leverage move. A trick is defined as any movement that requires the support of the other partner to maintain it. This is regardless of whether the dancer's feet remain on the floor or not. A maximum of five tricks are permitted in a routine. No more than two of these tricks may be lifts with the remaining three tricks requiring that both competitors maintain at least one foot on the floor at all times. Competitors violating this rule will receive a 5 point deduction from their total score.
(All Divisions are allowed 5 tricks, only two lifts and three tricks with one foot on the floor)
The music used by competitors must be between 1:45 to 2:00 minutes for Couples and 1:45 to 2:30 for teams. The music used by competitors for the soloist and duo divisions must be between 1:15 minutes and 2:00 minutes in length. These music length limits include any optional entrance and/or exit music. Competitors need to provide send the music to Sfsalsafestivalmusic@gmail.com containing only one track with their competition music. The DJ will not slow down or speed up music for any competitor.
John and Liz Productions reserves the right for any photography or filming during the competition/event.
John and Liz Productions will not accept responsibility for loss or injury to persons or possessions in relation to this event.
The following scoring criteria will be used for all divisions:
Timing: 30%
Presentation, Choreography, Musicality: 25%
Difficulty & Technique: 25%
Connection & Synchronization: 20%
Timing: Competitors can choose to break On 1 or On 2, but must maintain consistency for the duration of the routine. The direction of the break step can be either to the front or the back as long as the timing of the break is consistently maintained (i.e. either 1 and 5, or 2 and 6). The routine should show recognizable Salsa timing. Similarly, for Bachata divisions, the routine should show recognizable Bachata timing.
Presentation: You Will Be Judged By Your Overall Presentation. This includes costuming, showmanship, and also good sportsmanship.
Musicality: Dancers will demonstrate their ability to creatively work with the timing of their individual ways, including patterns, footwork, "hits", tricks, etc.
Difficulty: This is reflected by the difficulty of patterns and turns, the intricacy of shine movements, and the level of tricks. For example, how many turns were done (on one foot)? How intricate were the shines? What was the difficulty of the lift work? How many jumps, kicks, extensions were performed? Were there any movements requiring exceptional balance, flexibility or strength? In order to get credit for any of these things, the movement must be successfully executed.
Technique: This is reflected through balance, placement and line. This also refers to general technique for partner dance where the movement is "grounded" and there is clarity of proper weight change from foot to foot. Technique and/or body styling should be specific to Salsa (or Bachata) dance. Movement should appear to be both clear and effortless.
Choreography: The interpretation of the music by the dancers. Good choreography should contain clever turn patterns and shines. All choreography should be musical, and dancers should show a good usage of the space itself. Originality is a factor here.
Connection: Connection is reflected in the lead/follow aspect of the dance. Coordination of movements between partners.
Synchronization: Synchronization refers to coordinated movements and timing among members of a team and couples during shines.